Blog: Ticketing 101 Event Brings Consumer Concerns to Capitol Hill
Between a recent announcement from the U.S. Department of Justice about its new investigation into Live Nation/Ticketmaster for anticompetitive conduct that harms consumers, the botched on-sale of Taylor Swift's much anticipated 2023 tour, and several state Attorneys General now announcing their own investigations, there is no shortage of attention on the live event ticketing market. On November 16th, The National Consumers League (NCL) sponsored Ticketing 101, a discussion in the U.S. Capitol with Congressional staff about the often-frustrating world of live event ticketing.
The Ticketing 101 panel was moderated by Forbes columnist and ticketing industry expert Eric Fuller and featured panelists John Breyault of NCL, Sal Nuzzo of the James Madison Institute, and Greg Guice of Public Knowledge. These organizations are all familiar with the live event ticketing market and its challenges and have engaged in either federal or state (or both) advocacy to reform the market to improve the consumer experience and make the system more transparent and supportive of fair competition among companies that sell tickets. Each panelist brought a unique perspective to the event, but all agreed that the ticketing market is in dire need of reform.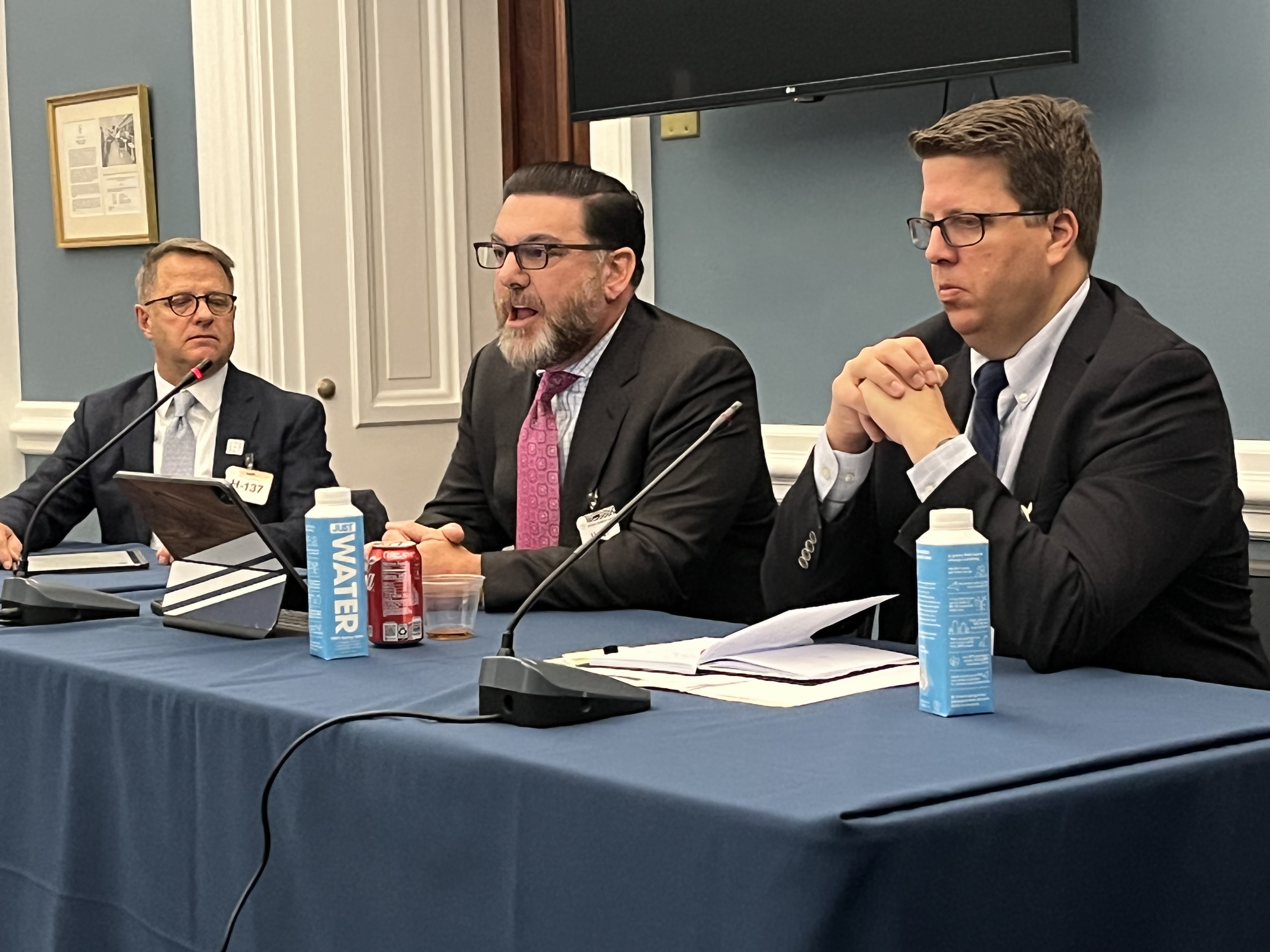 Key issues discussed
Holdbacks
Sometimes primary ticketing companies (those contracted by promoters, music artists, and teams to initially sell and distribute tickets) withhold up a substantial number of tickets for an event from the public on-sale without any transparency whatsoever. Instead, they use "holdbacks" to trickle the available supply of tickets over the course of weeks or months. Panelists also discussed the fact that primary sellers hold back tickets without fans' knowledge, skewing the market and creating headaches for fans As John Breyault noted, this often leads to the perception of artificial scarcity. That increases prices and makes it more difficult for fans to obtain tickets. At Protect Ticket Rights, we believe holdbacks ideally would be prohibited, but at a minimum they should be disclosed to fans so that ticket buyers can make more informed decisions and not miss work or other commitments when they wait for hours on an online queue that breaks down or offers no viable ticket buying options.
Transferability
This is a key issue for many fans. Increasingly, a primary ticketing company will take actions to restrict ticketholders' ability to freely use, sell, or give away their purchased tickets. Six states have stepped in and, absent federal legislation, have passed laws protecting consumers' ticket transferability rights. Restricting ticket transferability is an effort that leaves consumers with fewer choices when it comes to buying tickets. Less choice means less competition and higher prices. When a ticket cannot be used and it cannot be transferred to another fan or resold, it leads to empty seats. No one benefits from empty seats, particularly venues who rely on in-venue sales to help support their staff.
Protect Ticket Rights released the results of national polling in 2022 where 83% of respondents said, "I want the freedom to choose what I do with my tickets if I don't use them, including reselling them or giving them away." By a vast majority (79%), Americans support new rules to guarantee their right to transfer, resell, or give away their purchased tickets however they wish.
Sal Nuzzo of the James Madison Institute, which advocates for free market policies, objected to restricted transfer, and offered the analogy of car sales to illustrate the harm done to consumers. Sal noted that he bought a used car – and did not need the permission of the manufacturer to resell the car. Once he purchased it, the car became his property, to do with what he likes. Volvo does not have the right to restrict the transfer of his car from one person to another, ticketing companies should not have the right to restrict the transfer of tickets from one person to another.
Secondary Ticketing Market
Panelists also discussed the function of the secondary ticketing market, in which fans can buy and sell tickets. One of the key values of the secondary ticketing market according to the panelists is the added channel of distribution they provide. Having only a single company distribute tickets makes them harder to obtain, an issue which became clear during the presale for Taylor Swift's upcoming tour.
Bots
During the Q/A portion of the event, an audience member asked whether software bots are the biggest issue in ticketing. This common misconception was addressed by several panelists, who noted that a federal law passed in 2016, called the BOTS Act, prohibits the use of software bots to purchase tickets to events. Panelists noted that primary sellers should report any instances of bot use to the authorities, so these offenders can be held accountable. To date only one enforcement action has been brought by the Federal Trade Commission.
Ticketing 101 was well attended and served a great purpose. Protect Ticket Rights was happy to attend and be part of the discussion. The ticketing market is clearly in need of reform and Protect Ticket Rights hopes to see new laws passed to protect consumers and encourage competition in the ticketing market.